At Healthier Colorado we spend a lot of our time identifying and advocating for policy solutions that improve people's health and lives. We know that our communities and neighborhoods play a huge role in shaping our overall health. Because of this, we've done a lot of thinking about what elements are needed in a community to help residents be the healthiest they can be. We've done work to eliminate food deserts and improve affordable nutritious food choices, advocated for the creation of safe spaces where community members can be physically active, supported the creation of safe routes to schools, and fought for better nutrition and physical activity standards in schools and child care centers. We also recognize that we can't stop at healthy eating active living initiatives, so we've been working for better access to both primary and mental health care services and advocated for universal access to long acting reversible contraception to lower teen pregnancy rates.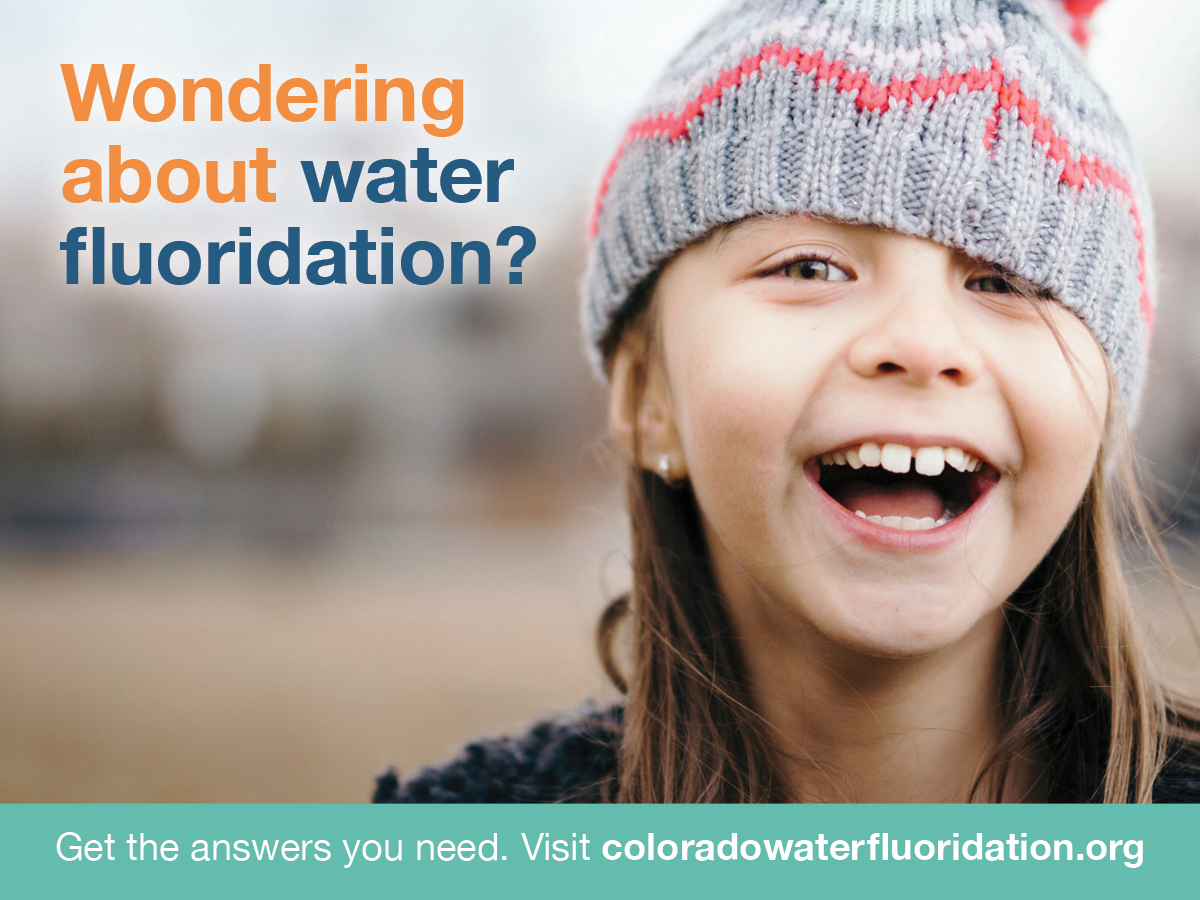 We're proud of that work and the impact it's had on Coloradans, but we know that it is just the beginning of what needs to be done to improve health outcomes for all of us. While all of the issues named above are integral to healthy communities, a very important, and often overlooked, element of healthy communities is the practice of community water fluoridation. Community water fluoridation programs ensure that our communities' water supplies have optimal levels of fluoride to strengthen the enamel, which helps to protect residents' teeth. Kids in fluoridated communities experience 2.5 times less tooth decay than people living in unfluoridated communities. Not only is tooth decay painful and impacts school performance, but it has also been linked to heart disease and Type 2 Diabetes. Oral health is an integral part of good overall health and fluoride is just one more step we can take to ensure that we are doing everything we can to help make our communities healthier.
While the benefits of fluoride, which is a naturally occurring mineral that can be found in many of Colorado's mountain lakes and rivers, are well established, many people continue to have questions about the practice. Because we believe that healthy mouths and access to fluoridated water is an equity issue, Healthier Colorado, along with our organizational partners, has launched a new website with more information about the benefits of fluoride, the history of community water fluoridation in the United States, and answers to all of your burning questions. We hope that you will use the site as a personal resource and will also help us spread the word that this resource exists and is available with the click of a mouse.
Thanks for checking out the new site and for helping us share this new resource!