Healthier Colorado strives to empower locally generated ideas to improve health. This year, we are supporting 5 local ballot measures.
Aspen – Yes on 2B: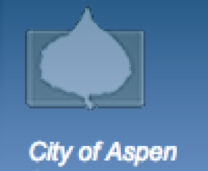 Colorado has one of the lowest tobacco taxes in the nation – 84 cents per pack. Aspen's Ballot Issue 2B would increase the tax on cigarettes and levy a 40% tax increase on other tobacco products, including e-cigarettes. Revenue from the tax would be invested back into the Aspen community to help finance local health and human services, tobacco-related health issues, and addiction and substance abuse education and mitigation.
Colorado Springs – Friends of D11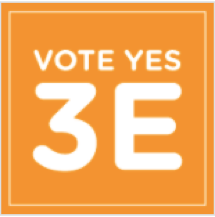 Voting YES on 3E will provide critical funding for more school resources in District 11. The spending will aim to attract and retain quality teachers, repair school infrastructure, update technology, and provide students with more access to school nurses, school counselors, and psychologists, supporting their growth beyond classrooms. For many of the students in the district, the only consistent access to services that address their mental, emotional, and physical health is through their schools.
Denver – Our Denver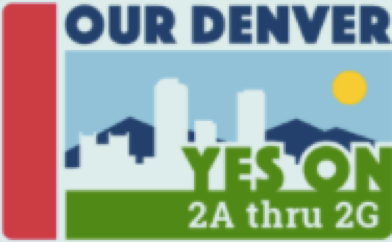 From expanding mental health services to making it safer to bike or walk, Our Denver Bonds are a responsible use of taxpayer dollars and a smart way to keep Denver a city that works for everyone. Ballot measures 2A thru 2G were created with the most public input of any bond proposal in Denver's history.
Eagle County – Vote YES for Mental Health
In Eagle County, the suicide rate is double the state average. It doesn't help that there is a shortage of mental health and substance abuse facilities and programs either. A YES vote on issue 1A would tax recreational marijuana production (for which there is currently no tax) and sales starting at 2.5% and capping out at 5% in 5 years which will fund the expansion of mental health services.
Park County – Bring Health Care Back to South Park

By forming a Health Services District supported by a 1% increase in sales tax (on non-grocery items), sustainable health care at the clinic in Fairplay will become a reality. Voters will have the opportunity to help make this happen by voting YES on ballot measures 5A, 5B, and 5C. At this time, there are no primary care providers. The goal is to have the clinic up and functioning by 2018.
---

Healthier Colorado supports local campaigns across the state on a rolling basis through our Partnership in Local Advocacy (PiLA) program. Want to be featured as our newest campaign? Any interested individual or organization is invited to submit a letter of intent to request support for a local public policy campaign.
Check out how we can support your local policy project.