The tobacco industry is trying to get our kids hooked.
The tobacco industry spends $9 billion annually marketing their products, often focusing on targeting our youth. While the television advertisements of the mid-century have faded, now many companies have begun exploiting social media, where our teenagers live. They do this because they know that most smokers become addicted at this age: in fact, 95% of adult smokers begin smoking before they turn 21, and about 80% start before age 18. 
The tobacco industry knows that if they get our kids hooked early, they will have a consumer to purchase their products for decades to come.
26 percent of teenagers in Colorado admit to using e-cigarettes, and 7 percent admit to smoking traditional cigarettes. Currently, there are 91,000 kids under the age of 18 in the state who will die prematurely due to smoking.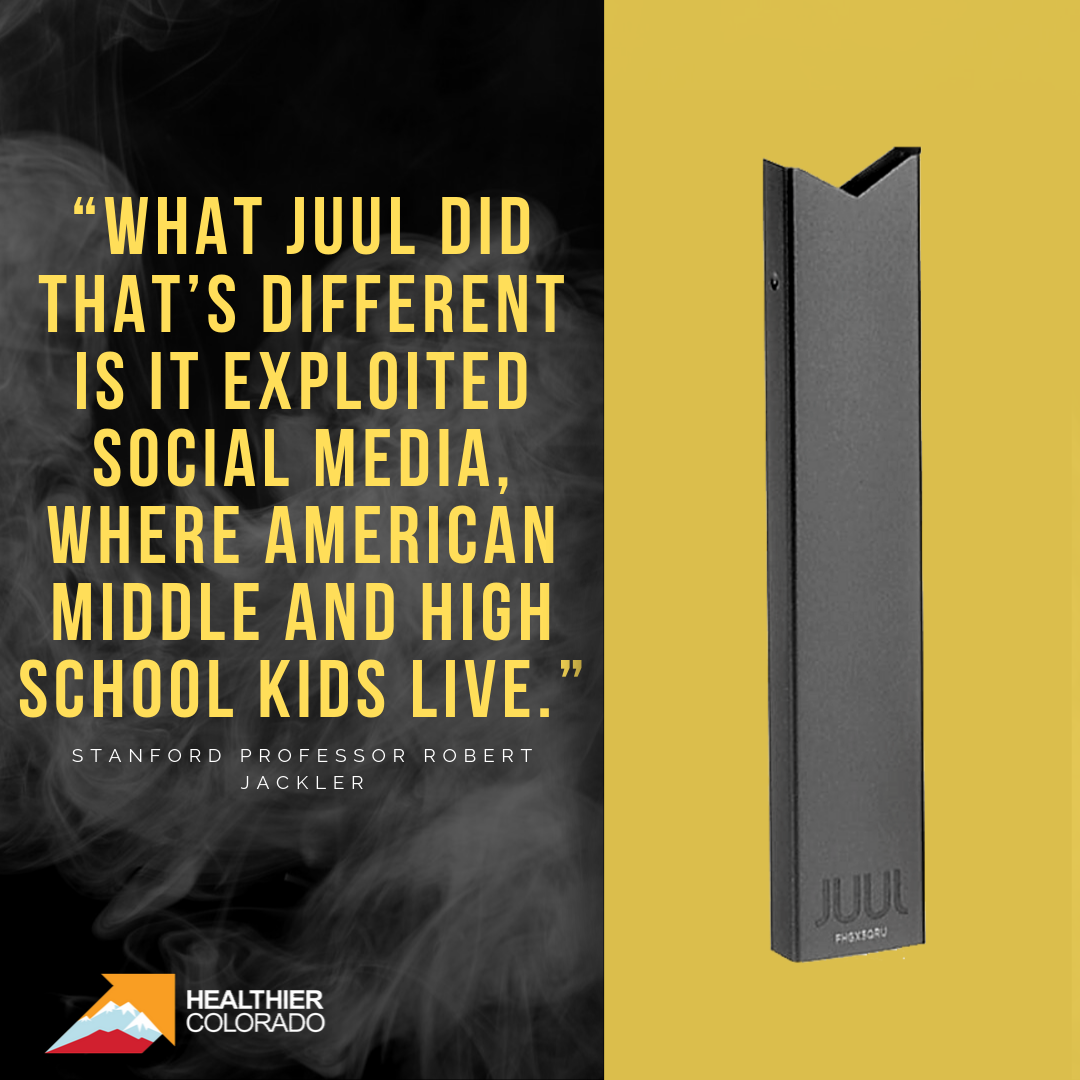 Tobacco use remains the leading cause of preventable death in the United States, killing more than 480,000 Americans each year. Smoking kills more people than alcohol, AIDS, car crashes, illegal drugs, murders, and suicides combined. Because of this, Coloradans spend $1.89 billion in smoking-related health care costs each year. These costs result in a $654 annual tax-burden on every household from smoking-caused government expenditures.
Each day, more than 300 kids under the age of 18 become regular, daily smokers; and almost one-third will eventually die from smoking. And youth that use e-cigarettes are 6 times more likely to become cigarette smokers than those who don't smoke.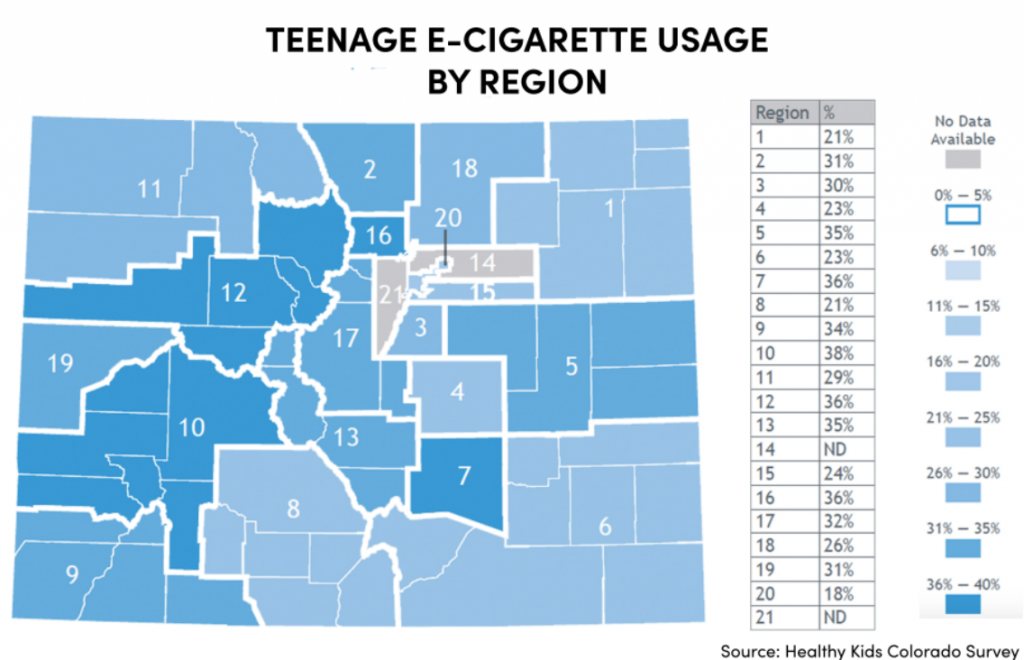 Despite the all too common misconception, e-cigarettes are dangerous. The aerosol from e-cigarette products contain many potentially harmful chemicals such as formaldehyde and metals like lead, which have not been studied in-depth enough to know the long-term effects of inhaling them. Nicotine itself is highly addictive, and causes users to suffer withdrawal symptoms if they ignore the craving. 
And even worse, e-cigarettes are all too commonly used by our youth. E-cigarettes sell flavors such as gummy bear and cotton, which appeal to kids. 81 percent of teenagers vape partially because of the flavors available. And Juul, the company which makes up three-quarters of the e-cigarette industry, uses teen social media influences to promote their products online.We know addictive behaviors start in childhood—in fact, using nicotine as a teenager has been shown to make substance abuse more likely later in life—and Juul is banking on that too.
Join us as we work to educate our children about the incredibly harmful effects of using nicotine products, and work to stop the next generation from getting hooked on tobacco products.