Colorado law gives special treatment to cigarettes.
In Colorado if a locality chooses to license, assess a fee, or tax cigarettes, they forgo their share of the cigarette tax revenue that exists in state law. Additionally, this penalty is assessed if a locality even chooses to attempt a tax, through citizen initiative or referred measure.
Because these localities have become reliant on the statewide tax to fund critical services, they are forced into choosing between keeping harmful and addictive cigarettes out of the hands of children or funding critical local services.
Due to the fiscal penalty, very few home-rule municipalities have attempted regulation to limit children's access to cigarettes. Those municipalities who have attempted regulation face the hurdle of asking the voters to tax cigarettes in order to recoup the money they would lose when attempting licensure.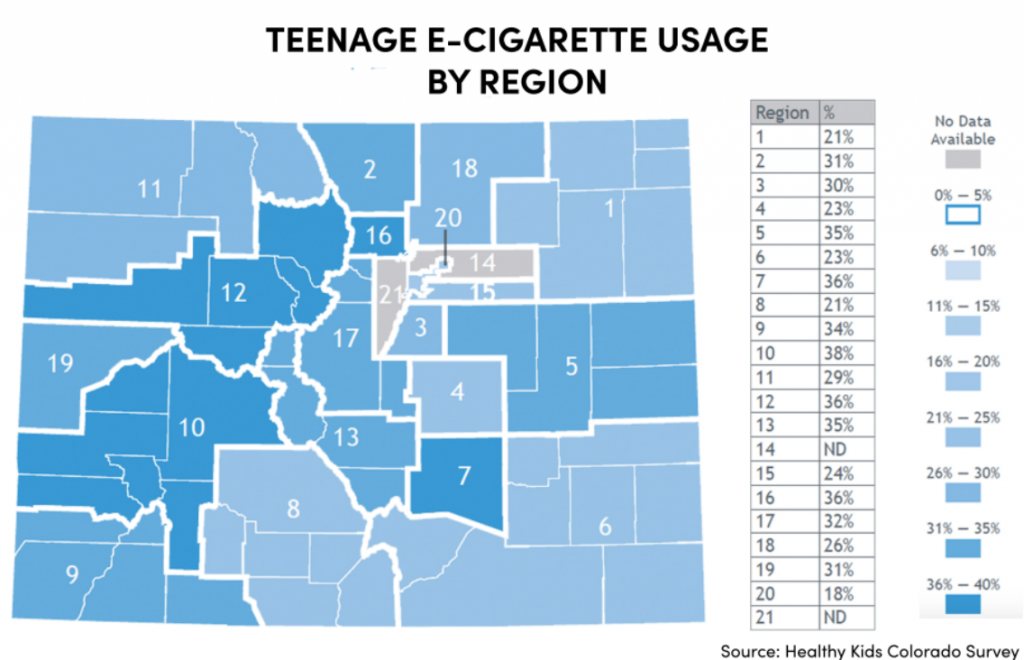 HOW THIS ISSUE AFFECTS MANY 
COMMUNITIES
If a local government wants to keep kids from using tobacco products, increasing prices, licensing, and regulating the products have been shown to be some of the most effective methods to do so. With Colorado youth using e-cigarettes at a much higher rate than the national figure, this makes it much
harder for localities to stem this growing crisis.
Localities know and recognize the issues their communities experience due to tobacco products, yet they face extraordinary barriers if they want to address those issues.