Our State is Facing Unaffordable Health Care Prices.
Coloradans continue to struggle with unaffordable health care costs and too few health insurance options. Unaffordable bills, increasing drug prices, and a dearth of insurance carrier competition mean many families face enormous hurdles paying for care. HB 19-1004 seeks to bring options for health care across Colorado and drive down costs.
The bill asks HCPF and DOI to craft a proposal for a new coverage option that builds on existing state infrastructure to increase affordability and competition for Coloradans who sorely need it. The bill also gives Colorado the chance to control costs and maximize health care funding opportunities. HB 19-1004 also gives instructions on implementing the new option and making the plan available to Coloradans.
With a uniquely Colorado problem on our hands, it's time for a uniquely Colorado solution. HB 19-1004 is an innovative, efficient, cost-effective, and truly unique bill that's designed to address our Colorado crisis of health care affordability.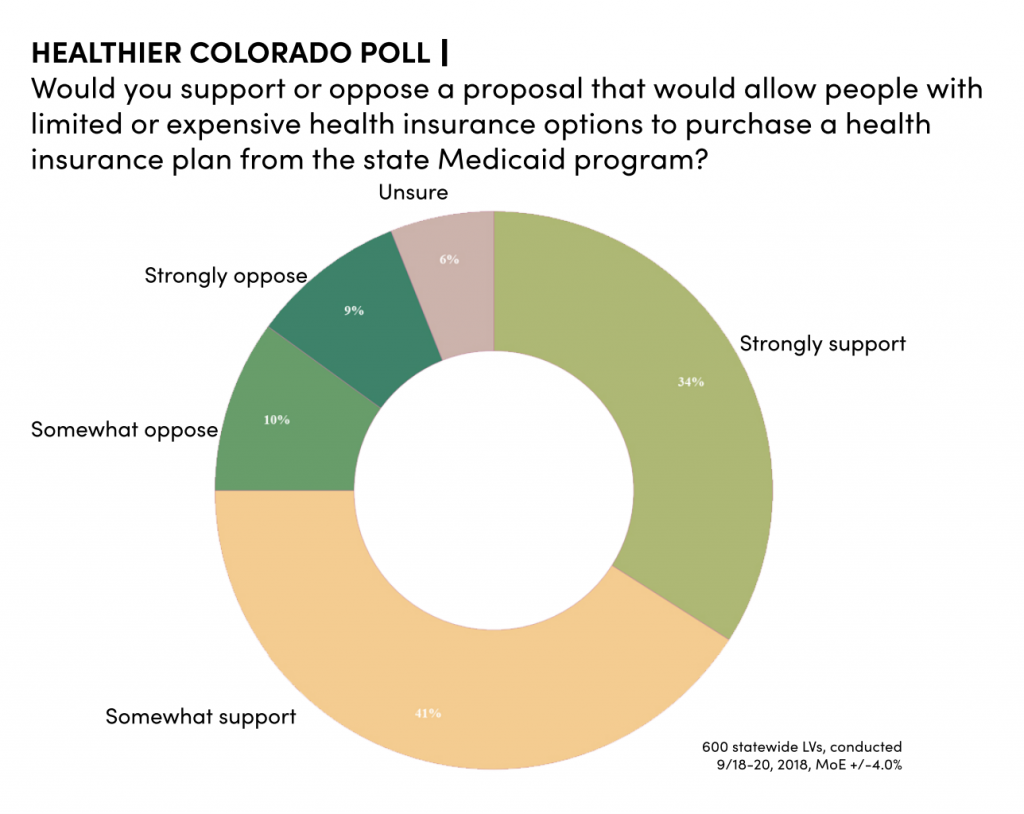 WHAT COLORADANS ARE FACING:
Over the last several years,Eastern and Western Coloradans saw double-digit average individual rate increases, reaching higher than 30% on multiple occasions.
Citizens of 14 Colorado counties only have one insurance carrier option on the state exchange.
Less than 50% of Coloradans have access to insurance through their employer. We need to find ways to make individual plans more affordable and accessible.
Congress could help stabilize these insurance costs, but it is unlikely to happen anytime soon. It's time for Colorado legislators to act for Coloradans.