Ashley Barrow, Events Manager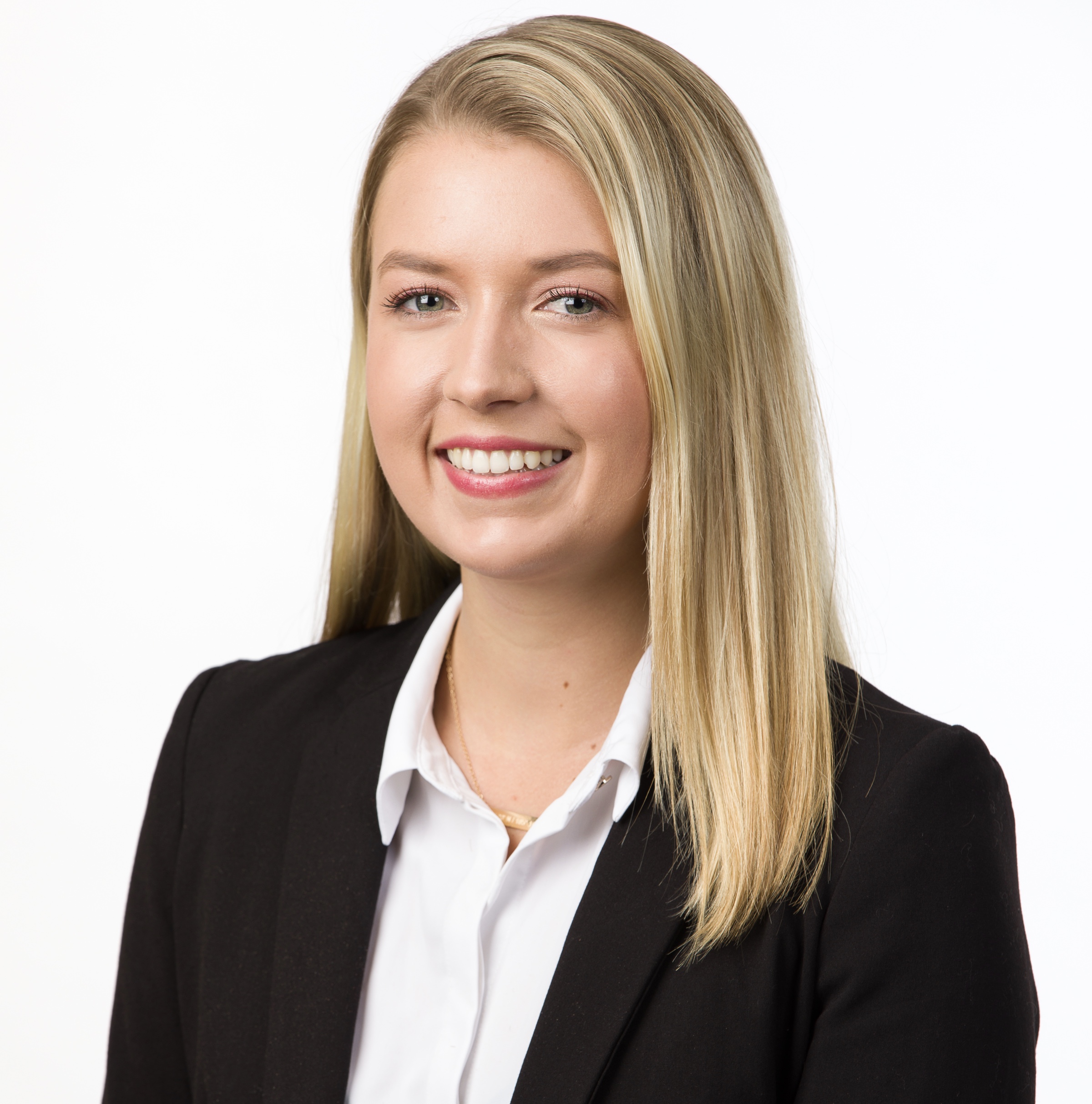 Ashley graduated from the University of Colorado Boulder in 2016 with a bachelors degree in Speech, Language and Hearing Sciences. She previously worked as a specialist in an Early Literacy and Language program for families living in low-income and transitional housing across the Denver Metro Area to provide underserved children with the best chance at academic success. Having worked closely with these families in need, Ashley saw the health disparities facing Colorado residents and developed a passion for public health. 
In her time at the Marion Downs Center Ashley successfully fundraised and executed events in order to raise money for underserved children and families across Colorado. Her ground-level experience with the health disparities that face the states most vulnerable populations has driven her passion to bring awareness and change to these important issues. 
As a transplant to Colorado, born and raised in Georgia, Ashley loves cooking, discovering new food and enjoying all the wonderful things Colorado has to offer. 
Mary Burt, Rural Organizer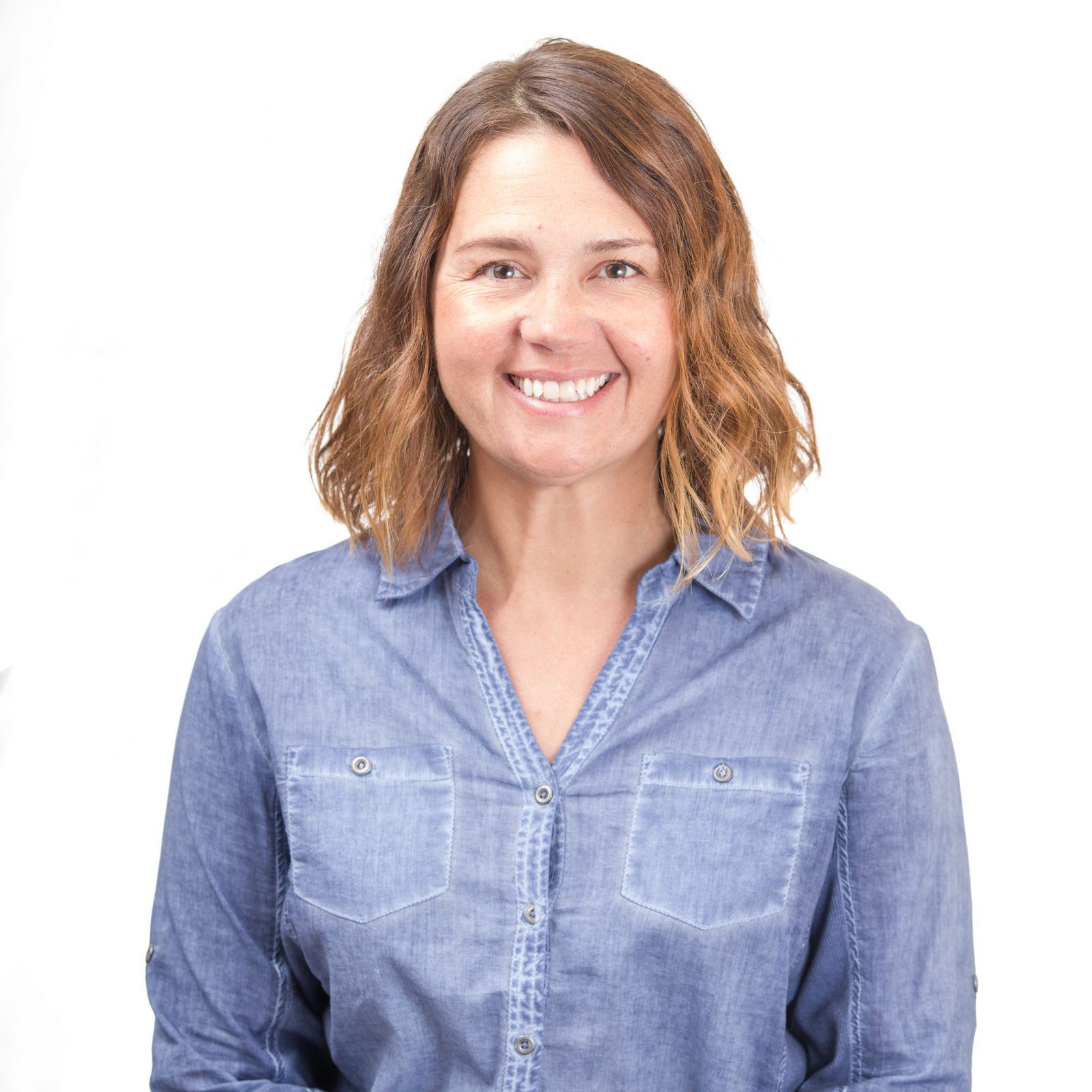 Mary has been a development specialist since 2002, having written grants and implemented projects for non-profits, schools and public agencies for the issue areas of access to healthcare, immigrant integration, adult and family literacy and early childhood education.  She started her career in Public Health building diverse coalitions for The Colorado Trust's Supporting Immigrant and Refugee Family Initiative, a statewide effort to address immigrant integration. She was selected as a delegate to participate in the United States/Belgium Cross Cultural exchange program, which explored immigrant integration efforts of both countries.
In these roles she developed a deep understanding of how health affects the entire community and how issues vary greatly in the communities of Colorado. Her passion for health advocacy has been impacted by the personal experience of being immersed in the health system for many years while recovering from an accident.
A lifetime resident of Colorado, born in the San Luis Valley and residing in Gunnison, she earned her Bachelor of Arts in Spanish from Western State Colorado University. In her free time she spends as much time outdoors, mountain biking, hiking, stand up paddle boarding and skiing with her husband and teenage son.
Nada Darwish, Canvass Team Member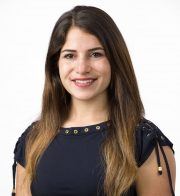 Nada holds a B.A. in International Relations from the American University of Sharjah located in the United Arab Emirates. She is currently a Political Science graduate student at the University of Colorado Denver. Before moving to the United States, Nada interned at the International Chamber of Commerce in Qatar where she helped with compiling data on the oil and gas industries in the Arabian Gulf region. Collaborating with her team members, she worked on a sustainability project in order to achieve a 'green economy' in Qatar. Prior to joining the Healthier Colorado team, Nada interned with New Era Colorado. Her internship gave her the opportunity to advocate for student debt issues as well as pre-registering high school students so that they could be engaged in local politics and voting. Nada's passion for helping people with health issues was mainly driven by her realization that there are health disparities in Colorado. With this in mind, she is motivated to contribute to our society in order to bring awareness to Colorado's most pressing health issues. Given the fact that Nada was raised in a country where health care is heavily subsidized and affordable, she is committed to achieving better health care standards in Colorado.
Nada was born and raised in Qatar and is a Palestinian by blood. She is bilingual in English and Arabic. During her free time, Nada enjoys hiking and running or anything sports related to keep those endorphins going. She is also passionate about powerlifting, so most likely you will find her at the gym preparing for her next powerlifting competition.
Hillary Jorgensen, Deputy Director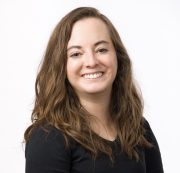 Hillary Jorgensen serves as Healthier Colorado's Deputy Director. Prior to joining the Healthier Colorado team, Hillary served as the Political Director for Colorado Progressive Coalition where she led their organizing, legislative, and electoral efforts. She has organized diverse groups to take action on health care, economic justice, and civil rights issues. She has also built and implemented large-scale electoral programs to mobilize voters in underserved areas of the state. Hillary's prior professional experience also includes leading policy, organizing, and advocacy initiatives at Disability Rights Washington and the Colfax Community Network.
Hillary earned a J.D. from Seattle University School of Law and a Bachelor of Arts in English from the University of Colorado.
Melanie Kesner, Community Organizer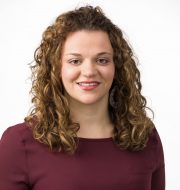 Melanie Kesner serves as Healthier Colorado's first ever Community Organizer. Prior to joining the Healthier Colorado team, Melanie served as a Legislative Aide at the Colorado State Capitol. She has also worked as a field organizer in 2016 with New Era Colorado. Just before joining New Era, Melanie worked as a Community Organizer and Community Builder with Jews United for Justice in Washington D.C. There she worked to engage the Jewish community in DC to support racial and economic justice in the District- specifically with JUFJ's district-wide Paid Family Leave campaign.
She holds a BA in International Studies and a BA in Religious Studies from the University of Denver. She was born and raised in Albuquerque, NM and loves seeking out good (and spicy!) green chile. In her free time, she enjoys all that Colorado has to offer including hiking, camping, and climbing.
Irene Pérez Law, Director of Finance and Operations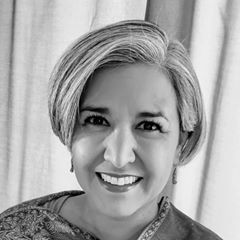 Irene is joining the Healthier Colorado team as Director of Finance and Operations. Before coming to Healthier Colorado, she worked for the State of Colorado in various finance and grant management roles. Irene also has extensive experience in nonprofit management having served as Chief Operating Officer and Director of Finance and Administration for organizations such as the American Solar Energy Society, Build Change, and Habitat for Humanity of Colorado. She is currently on the board of directors for Amigos de las Americas – Colorado Chapter.
Irene earned a Bachelor of Arts in Sociology from Princeton University and a Master of Public Affairs from the University of Texas, Lyndon B. Johnson School of Public Affairs.
Irene lives in Highlands Ranch, Colorado with husband, Randy, and two sons.  In her spare time, Irene enjoys taking full advantage of the Colorado outdoors from gardening, hiking, biking, and stand up paddle boarding.
Preston Le, Canvass Team Member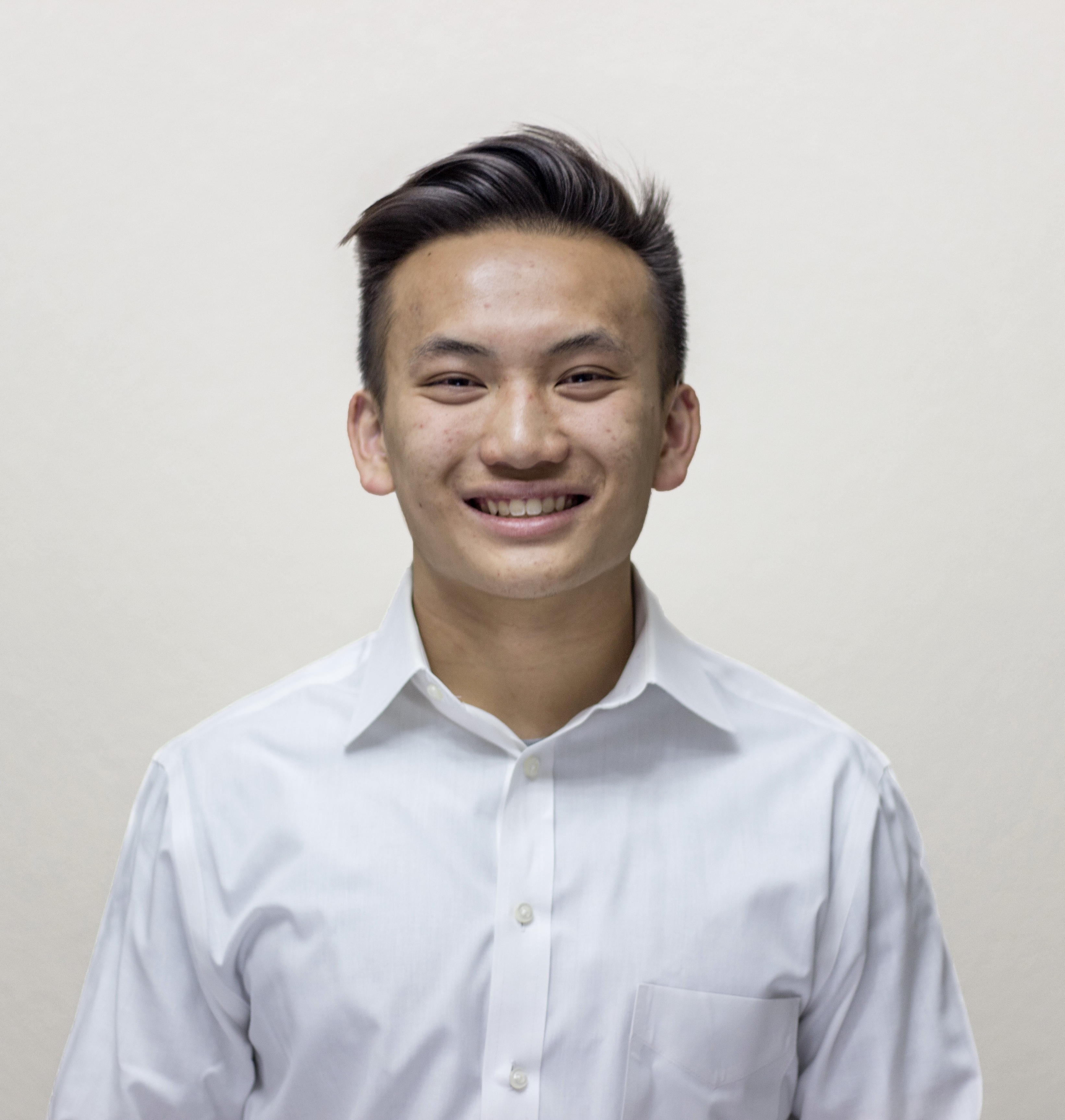 Preston is a Colorado native and a new yet eager face to the political advocacy scene. Prior to joining the Healthier Colorado team, Preston interned at the Colorado State Capitol focusing primarily on bills related to healthcare. He also tackled the food justice issues in Globeville/Elyria-Swansea working with the GrowHaus as a videographer.
Preston is currently a third-year undergraduate student in the BA-BS/MD program at the University of Colorado Denver, aspiring to become a physician.
Luna Ly, Advocacy Fellow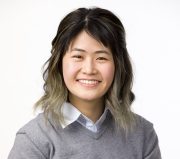 Luna is a recent graduate from the University of Colorado Boulder with a B.A in Integrative Physiology and Certificate in Public Health. Born and raised in Colorado, she enjoys the outdoors and loves hiking, the crisp winter air, and is picking up (free) yoga classes in the Denver metro area. She is looking forward to impacting policy changes in Colorado and beyond with Healthier Colorado as an Advocacy Fellow!
Susanna Mizer, Director of Public Affairs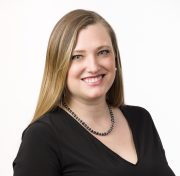 Prior to joining the Healthier Colorado Team, Director of Public Affairs, Susanna Mizer worked as the Senior Director of Government Relations for the American Heart Association. By building diverse coalitions and mobilizing grassroots advocates, she worked to pass statewide laws to ensure all residents have the opportunity to lead a long and healthy life. She started her career as a Legislative Aide for State Senator Josh Penry, and Representatives Laura Bradford, Tom Massey and Ken Summers, and as the Western Slope Field Director for the Colorado Republican Committee. In these roles Susanna developed an appreciation for the unique differences communities in Colorado face and how to find commonalities to rally diverse stakeholders around shared goals.    
A lifetime resident of Colorado, Susanna was raised in Fort Collins and earned her Bachelors of Arts in Political Science From Colorado Mesa University. 
David Navas, Advocacy Fellow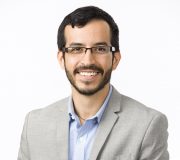 David is a first-generation immigrant born in Medellin, Colombia. His family relocated to Orlando, Florida back in 2001. There, he graduated from the Center for International Studies magnet program in high school as well as completed his Bachelor's in Anthropology with a biology focus at the University of Central Florida. He also earned a graduate certificate in business from UMass Lowell. David's academic and professional interest has always been focused on health and healthcare access. Before joining Healthier Colorado as the Advocacy Fellow, David worked as the AmeriCorps Program Assistant at the Mile High Health Alliance. He spent his service year learning about the health care needs and priorities of communities in Denver in order to engage with stakeholders in systems level change. He hopes to bring this knowledge and experience to continue improving the health of Coloradans through positive policy change.
David's strong commitment to health is also reflected in his hobbies such as swimming, running, cooking, kayaking, triathlons, archery, reading, hiking, camping and spending time with his new pup, Archer. He hopes to continue to pursue this passion for whole-person health by seeking graduate degrees in Public Health and Policy.
Matt Pietrovito, Canvass Team Member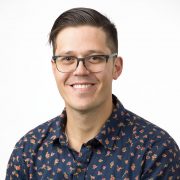 Matt is a Pennsylvania native and recent arrival to the Rockies.  As a firm believer in social justice, Matt is active in various political advocacy organizations, particularly those promoting refugee rights and immigration reform.  His brother's ongoing difficulties dealing with insurance companies as an American living with a preexisting condition, not to mention the current political climate surrounding health care issues, inspired Matt to join the fight for healthier public policy here in Colorado.
Matt earned a B.A. from the University of Pittsburgh and a J.D. from the University of Villanova School of Law.  Before moving to Denver, Matt practiced family law in the Philadelphia area.  After becoming bar certified in Colorado, Matt hopes to change legal fields and get more involved in immigration law.
Ryan Sims, Director of Communications
Ryan Sims is an experienced advocacy communications professional, having supported numerous political and advocacy organizations and campaigns through his career. In his time in Washington, DC, he's led digital and traditional communications efforts for many different issue areas. From education advocacy at the Bill & Melinda Gates Foundation, to women's rights advocacy with EMILY's List and NARAL, to environmental organizations like Environmental Defense Fund, to electoral campaigns and independent expenditures, his career has been spent making sure the right message reaches the right audience, at the right time. That work has helped raise millions of dollars, engage millions of supporters, compel voters, and affect policy change at the national, state, and local level.
Outside of the office, Ryan is a substantial live music fan and ever-increasingly snobbish wine dork. He's also quite fond of stressing himself beyond reasonable limits during University of Kentucky sporting events, the school from which he holds a bachelor's degree. He also holds a master's from the George Washington University and is quite thrilled to finally live in a state with limited humidity.
Kate Stigberg, Director of Activism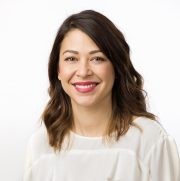 As our Director of Activism, Kate began her career by ascending the labor organizing ranks to eventually become State Program Director at Colorado AFL-CIO. She then took on the role Political and Legislative Director at the American Federation of Teachers (AFT) Colorado where she managed their political program and lobbied at the state capitol. Kate has extensive experience running electoral campaigns, working in coalitions, and building training programs. Prior to her work in the labor movement, Kate worked in healthcare advocacy and child welfare.
Kate earned her a Master of Social Work from the University of South Carolina, and a Bachelor of Science in Psychology from the University of Illinois. She lives in Denver and enjoys hiking, snowshoeing, camping, and (responsibly) exploring the city's breweries on her bike.
Andrea Stojsavljevic, Advocacy Fellow
Andrea Stojsavljevic is excited to be an Advocacy Fellow at Healthier Colorado for 2018! Prior to joining the Healthier Colorado team, Andrea worked as the Data Manager and Pre-Registration Manager for New Era Colorado, working to engage high school aged youth in voting & local politics, as well as running the back end of their voter registration drive to create a successful GOTV program. Before New Era, she worked at the University of Colorado Boulder as an Assistant Hall Director, and as an AmeriCorps Member with the 'I Have a Dream" Foundation of Boulder County.
She holds a BS in Psychology and a BA in Gender Studies from Wright State University. She was born and raised near Cleveland, Ohio, but has loved living in beautiful Colorado and all the nature it has to offer. In her free time, she enjoys playing sports, busting a move on the dance floor, and making a mean peanut curry.
Flora Welsh, Communications Manager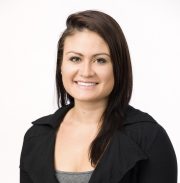 Flora graduated from Colorado College in 2016 with a bachelors degree in Anthropology. She previously worked with Family Promise of Colorado Springs, a small organization working to provide transitional housing for homeless families. Because of her work with Family Promise and a passion for nutrition and fitness, Flora's thesis study focused on the nutritional behaviors and practices of families living in generational and situational poverty. This work sparked Flora's interest in the field of public health and policy.
Born in Nicaragua and raised in Kentucky, Flora is excited to continue living in Colorado.
Jake Williams, Executive Director
Jake Williams is Healthier Colorado's first Executive Director. Before taking the helm he served as a consultant to the Walton Family Foundation on its efforts to sustain the Colorado River, as well as to the Gill Foundation with its work to achieve LGBT legal equality. Previously, Jake was the Western Conservation Foundation's Campaigns Director, where he activated a diversity of strategic voices including Latinos, businesses and farmers to help protect the West's land, air and water. Before that, he led teams on legislative, electoral and healthcare advocacy campaigns for the Service Employees International Union.
Jake earned a Master of Science in Comparative Politics and Policy from the London School of Economics, and his Bachelor of Arts in Political Science and Communications from the University of Michigan. He lives with his wife and two daughters in Lafayette.